Yes, it's true, you can regrow your very own hair.
Hair loss has been an area of questionable infomercial remedies for years. But now there is a new state-of-the-art method to fix your problem, and it doesn't involve pills or creams! The doctors are excited because this will be less invasive than current practices with no need to prescribe medications in order to grow back hair on bald spots – you'll just need some healthy follicles from yourself and allow a visit to a hair clinic with a skilled hair restoration doctor to implement a NeoGraft system (newest technology for restoring hair) to perform an FUE.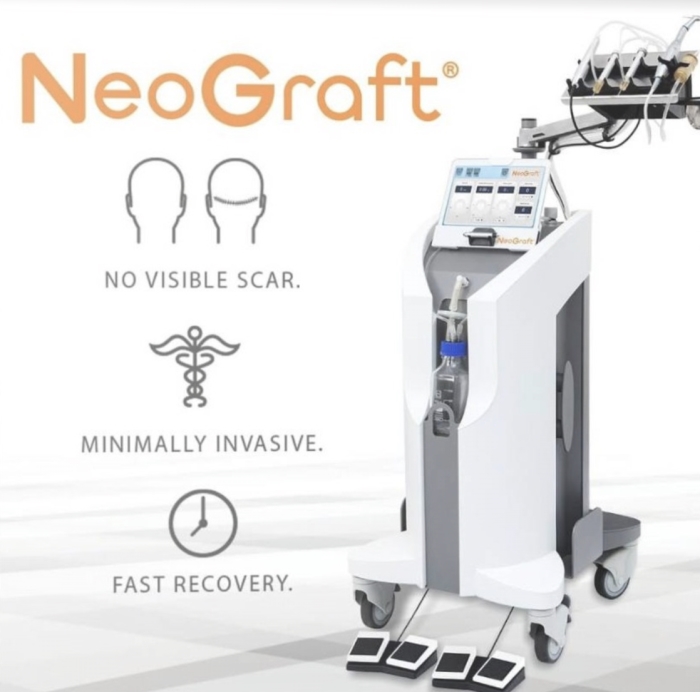 The process of hair transplantation has been around since the 1950s, but the latest technology is at least ten times better! In decades past it was commonplace for doctors to remove an entire patch from behind your head and put it onto their patient's balding area. This old process would also leave a "linear scar". Nowadays they use minimally-invasive methods that allow them more precision with placement – leading not only greater aesthetic appeal (you'll look forward to seeing what's happening on top!), yet also less discomfort overall!
The Previous Ways of Doing Hair Transplants
The patient had an unsightly scar on their scalp from where the skin was stretched back together and stitched. When they would swim or get wet, this cord-like appearance could be seen more clearly than before with hair not growing in properly because it looked unnatural!
The New Way of Hair Transplants
The NeoGraft method of hair restoration is an incredible advancement in the field. It involves taking individual follicles from your scalp and transplanting them into bald patches, which leads to natural-looking results with lasting effects!
We now offer a safe and effective manner for performing follicular unit extraction (FUE), which is the most advanced type of hair transplant. This means minimal to no pain, as well as a quicker return to activities; there won't be scalpels or stitches needed with our new technology!
Hair restoration specialist Dr. Ben Mousavi believes that men and women suffering from hair loss in San Diego deserve to benefit from this superior technique which provides a natural-looking appearance as well as permanent results!
Trust Your Hair Transplant Needs to a Specialist
Hair loss is a very personal matter, so you need to find someone who will take care of your needs. Dr. Ben Mousavi has been practicing hair restoration in San Diego and Los Angeles for over a decade. He has mastered the artistry to gain a natural-looking hairline for unforgettable results! Be sure to view our amazing hair transplant before and after photos so you can see for yourself the quality you can look forward to when you book your hair transplant at Concord Hair Restoration.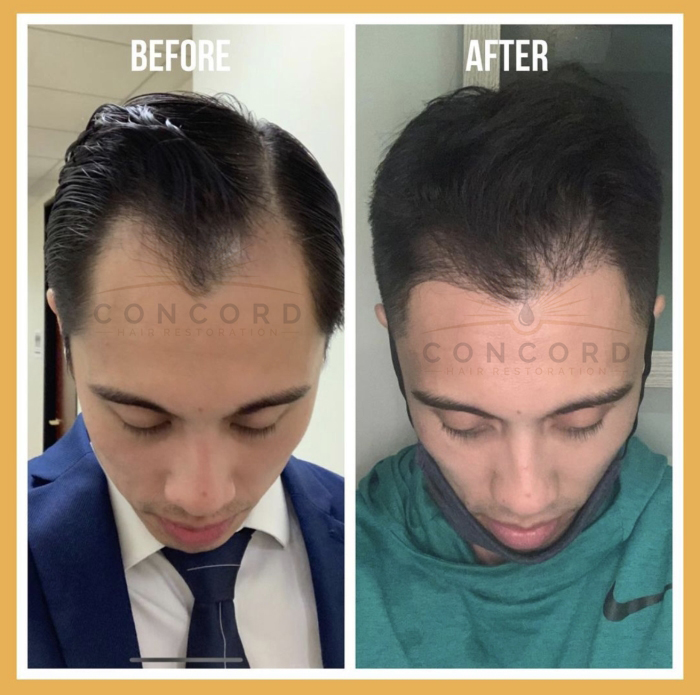 At your consultation, we will carefully discuss all options and results with you.
Our high standards set us apart from the competition; Our attention to detail ensures that patients are always satisfied when they leave our office!

Contact us, call now:
San Diego Office
7801 Mission Center Ct.
Suite #105
San Diego, CA 92108
(619) 905-HAIR (4247)
Los Angeles Office
16661 Ventura Blvd.
Suite #824
Encino, CA 91436
(818) 377-5000