Dr. Ben Mousavi
Dr. Ben Mousavi is a physician who takes a person-centered approach to delivering optimal healthcare for patients, integrating traditional and modern medicine. He believes that there is no "one-size- fits-all" solution and that a patient's unique constellation of symptoms, genetics, and environmental factors should be considered when treating a patient.
Dr. Mousavi embraces the philosophy of treating the whole system instead of individual symptoms. Dr. Mousavi's focus on the artistic application of surgical techniques to hair transplantation has served as a catalyst for the development of his own unique and very effective design procedures.
Your personalized treatment plan and hair goals are his primary focus. His concern for your comfort level parallels his high standards for the quality of his surgical work. He received his undergraduate degree from UCLA. He was internationally trained and after obtaining his medical degree, he completed his residency at Wyckoff Heights Medical Center, an academic affiliate of New York Medical College where he specialized in Internal Medicine. He received his NeoGraft Preceptorship Certificate and has become San Diego's premier hair restoration provider.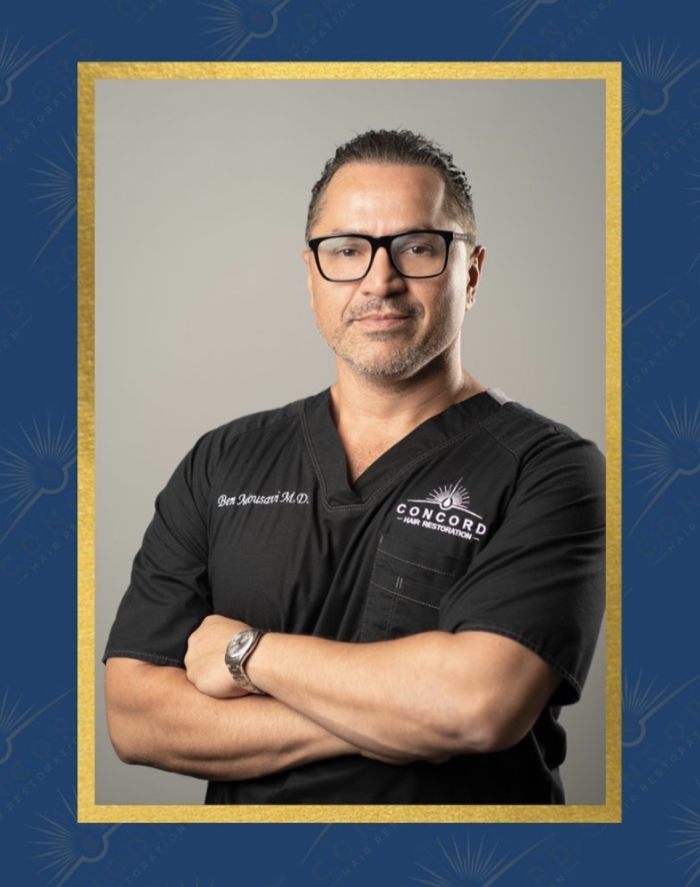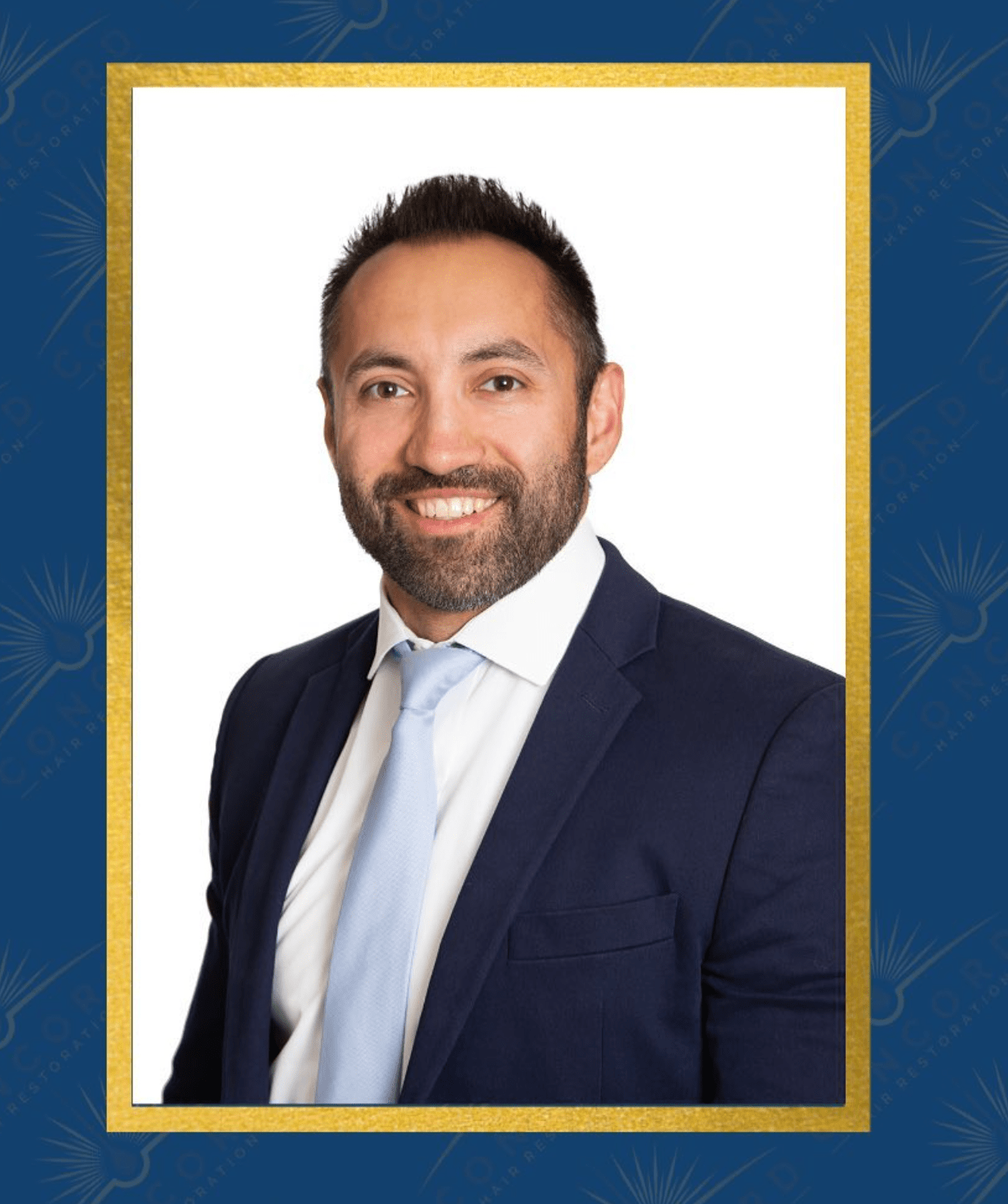 Steve Zandian
Introducing our Operations Manager, Steve Zandian. Steve is a San Diego State alum and obtained his degree in Business Management in 2008.
Before joining Concord Hair Restoration, Steve worked in Brooklyn NY for a technology recycle & repurpose startup company.
He spearheads the Concord team with an emphasis on patient comfort and satisfaction. In his spare time, he enjoys following his favorite sports teams, the outdoors and cooking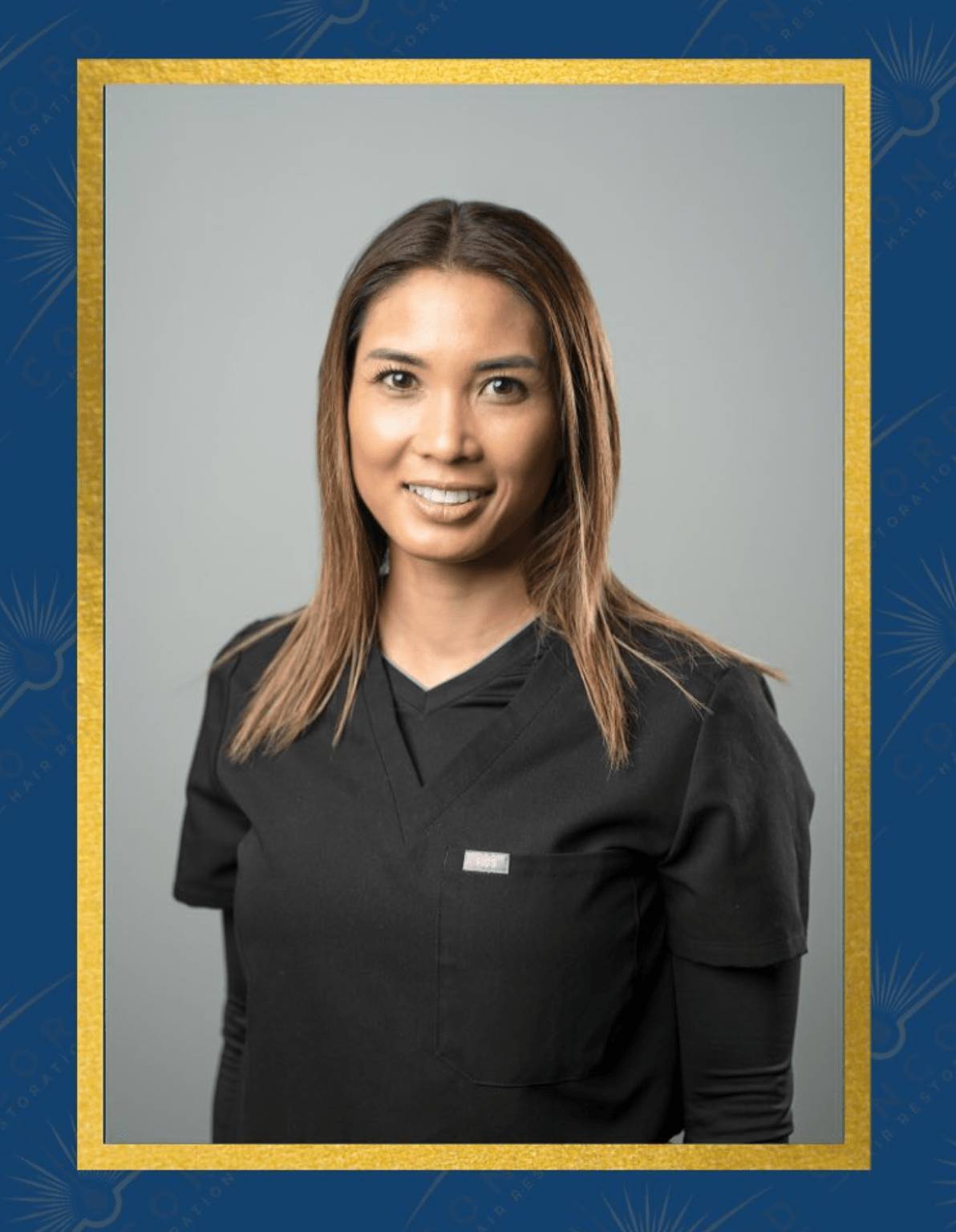 Jennifer Torres
Introducing our board-certified Physician Assistant Jennifer Torres.
Jennifer obtained her degree from Pace University in New York City in 2012. Before joining Concord Hair Restoration, she spent the past 9 years in the San Francisco Bay Area specializing in orthopedic surgery and FUE hair transplant.
She has also volunteered with various charity organizations to provide medical aid in the Philippines, Ecuador and Haiti. In her spare time, she enjoys surfing, running and traveling.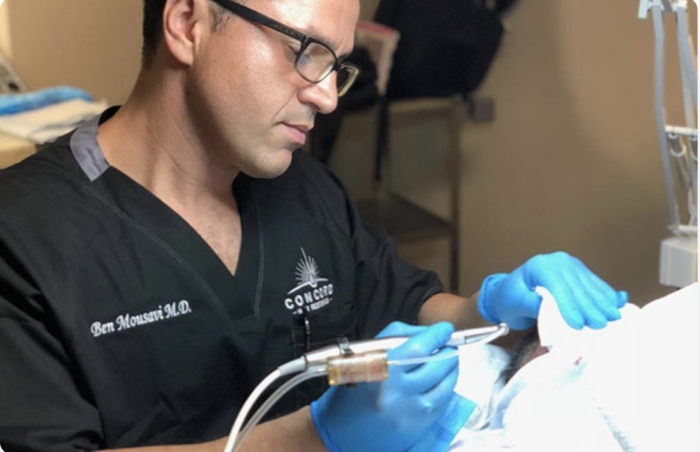 Our Vision
Having great hair is something that everybody should be able to enjoy. This is the goal that has driven Dr. Mousavi to grow a client base full of happy clients with beautiful new heads of hair. Concord Hair Restoration continues to strive for excellence with every new client that comes through the door.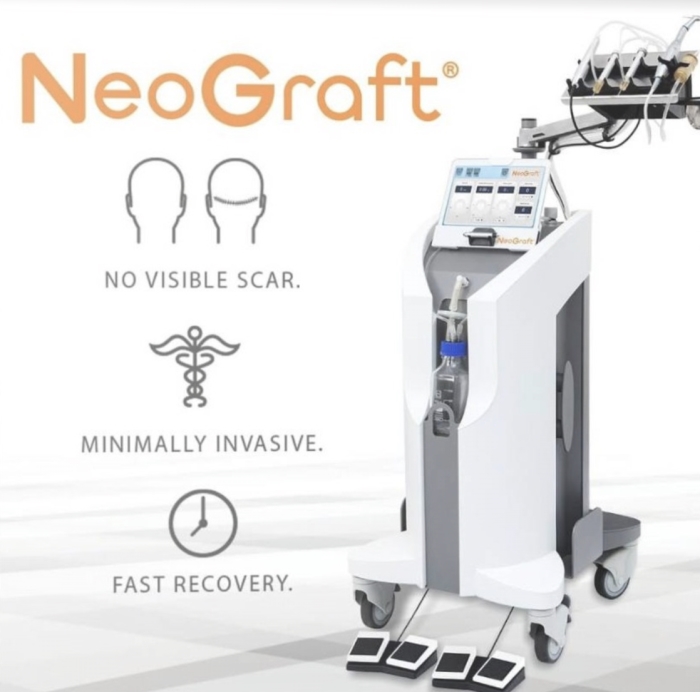 Our Technology
The way we deliver our best results is by using the industry's best technology. Neograft works in combination with the expert hands of Dr. Mousavi. Neograft is the most advanced technology on the market – performing over 20,000 successful hair restoration procedures.
Our Medical Director
Every great practice is operated by a great team of professionals – ready to assist you in your hair restoration needs and questions. The Concord Hair Restoration team is here to help you feel comfortable before, during, and after your hair restoration procedure.
Dr. Mousavi and his staff will guide you through the entire process and work closely with you to ensure your hair goals are met.
97.3 FM – THE FAN
We're featured on 97.3 The Fan
The #1 San Diego sports radio show.
Contact Us Today to Schedule Your Consultation