NeoGraft®
We use state-of-the art technology
NeoGraft® is the trusted hair restoration solution for those who want to go beyond beauty and achieve true surgical perfection. With its revolutionary automated Follicular Unit Extraction (FUE) system, it leaves no linear scar on your scalp while providing you with clinics outcomes that are unmatched by any other method!
Providing FUE Hair transplants
in San Diego and Los Angeles.
How NeoGraft® Works
Your surgeon will either shave your entire head or the section of your scalp from which hair follicles are being donated.
They'll apply a local anesthetic to your scalp and may offer you some sedative so that during the procedure, it will be easier for them to get started with what they need.
They'll use a special wand to extract your hair follicles, and you won't even feel it.
Next, the surgeon will implant hair follicles to your balding parts of scalp using a specialized tool.
Lastly, the surgeon will apply a dressing to the donor site and implantation. This helps manage any bleeding that occurs during surgery!
Perfect for restoring your hairline, eyebrows, and beard.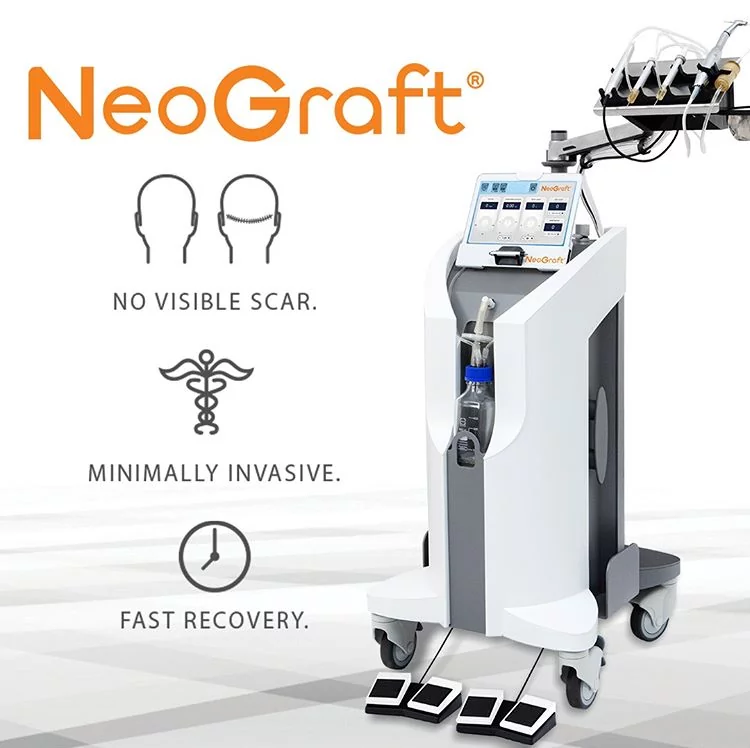 Animation of How NeoGraft® Works:
NeoGraft® Before and After Results:
Here's an example of the before and after results of NeoGraft:
Be sure to take a look at our entire gallery of before and after photos.
The FUE procedure can really transform your hair/scalp from substantial hair loss to an increased level of volume & density and it is minimally invasive with a fast recovery time. Contact us today to schedule your free FUE consultation.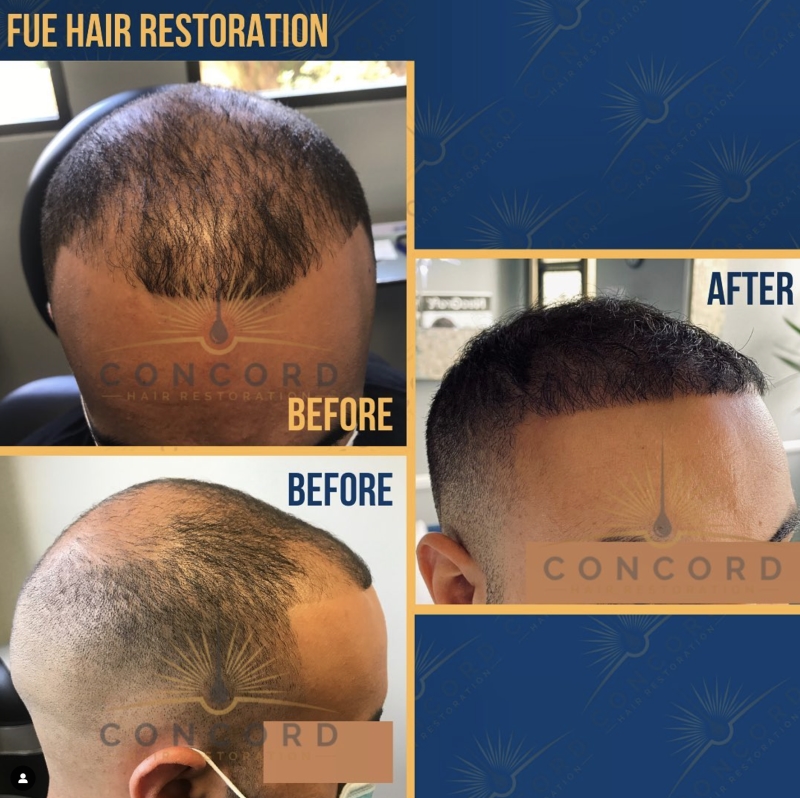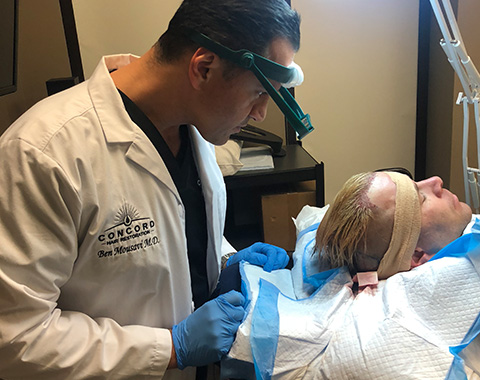 How long will the FUE procedure take?
The duration of an FUE procedure depends on how many follicles we need to individually implant, the easiness and ease in extraction as well as size coverage area needed.
Because these hairs are extracted one by one it can take up 8 hours or so for this method depending on your needs!
Your comfort is our priority
You can watch movies, chat with friends online or play games during your FUE procedure.
You'll barely even notice how long it takes because we have made sure everything is perfect here at Concord Hair Florida – from our excellent staff who are always available if you need something anytime, fully stocked snacks available, and of course there are regular bathroom breaks.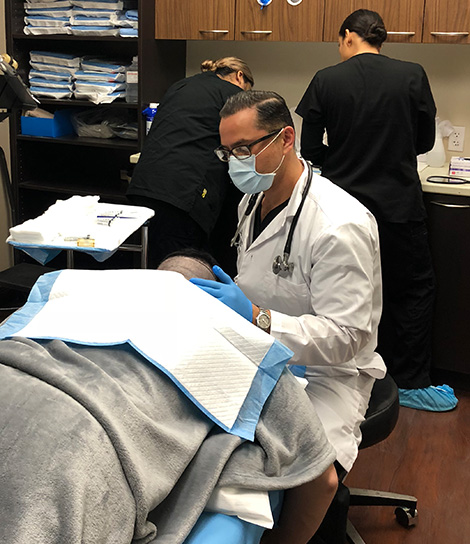 Contact Us Today to Schedule Your Consultation