San Diego Hair Restoration – Advanced Treatments for Men and Women
Losing Your Hair? We Can Restore It!
San Diego hair restoration services. Hair loss can be caused by a variety of factors including aging, biochemical changes, healing time after injury or surgery, and cell exhaustion. However, the most common cause is genetics.
At Concord Hair Restoration in San Diego, we offer advanced hair restoration treatments for men and women.
Hair loss can be a devastating experience for both men and women, leading to a loss of self-confidence and a decrease in overall quality of life. One solution to this problem is hair transplant surgery, a procedure that involves the removal of hair follicles from one area of the scalp and transplanting them to a bald or thinning area.
Come see us today to talk about your hair restoration options at our clinic conveniently located near you in San Diego. 15 minutes from anywhere in San Diego! Encinitas, La Jolla, La Mesa, El Cajon.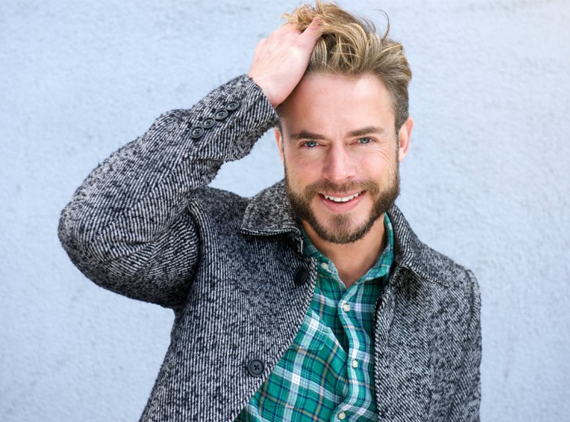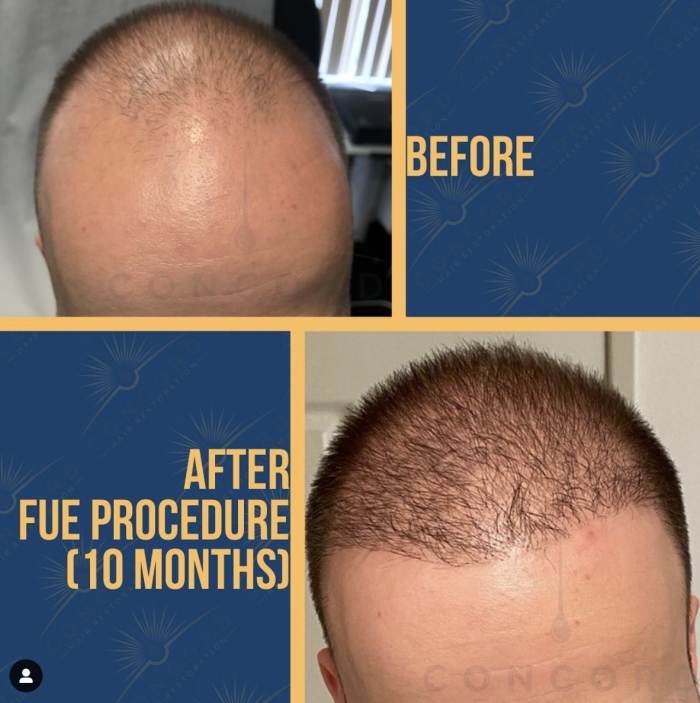 Delivering the BEST Hair Restoration in San Diego
At Concord Hair Restoration San Diego we believe in delivering the best hair transplant results. We combine decades of knowledge and experience, work with flawless precision to deliver superior permanent results tailored to your needs and expectations. And finally, want it to be as easy as possible for you to achieve optimal health!
San DiegoHair Restoration Before and After Photo
The photo displayed here is our NeoGraft FUE procedure patient.
Flexible procedure
Natural-looking hairline
No linear scarring/plugs
Minimal pain and discomfort
Less downtime and fast recovery
FDA Approved for both men and women
Contact us today to schedule your NeoGraft FUE procedure consultation
What is Hair Transplant Surgery?
Hair transplant surgery, also known as follicular unit transplantation (FUT) or follicular unit extraction (FUE), is a surgical procedure that involves the removal of hair follicles from one area of the scalp (the donor area) and transplanting them to a bald or thinning area (the recipient area).
The hair follicles are removed from the donor area using one of two methods: FUT, in which a strip of skin is removed and the hair follicles are extracted from it, or FUE, in which individual hair follicles are extracted directly from the scalp.
Types of Hair Transplants We Provide
FUE (follicular unit extraction)
Eyebrow
Beard and Mustache
Scar Revision
Corrective
Body Hair Transplant
African American
NeoGraft
At Concord Hair Restoration, we take pride in providing natural-looking and custom-tailored hair transplants that beautifully complement our clients' faces.
We understand that every individual is unique, and we believe that a successful hair transplant goes beyond simply restoring hair. Our experienced team of specialists meticulously considers your facial features, hairline, and overall aesthetics to create a personalized plan that is perfectly suited to your individual needs.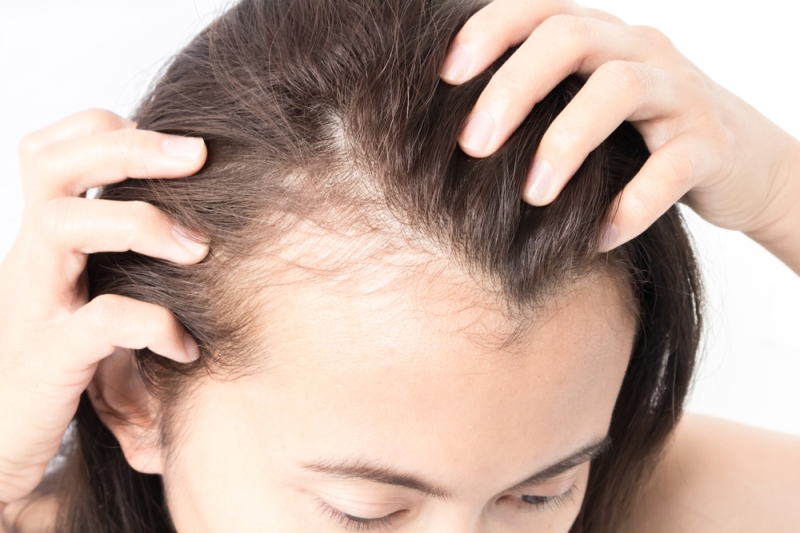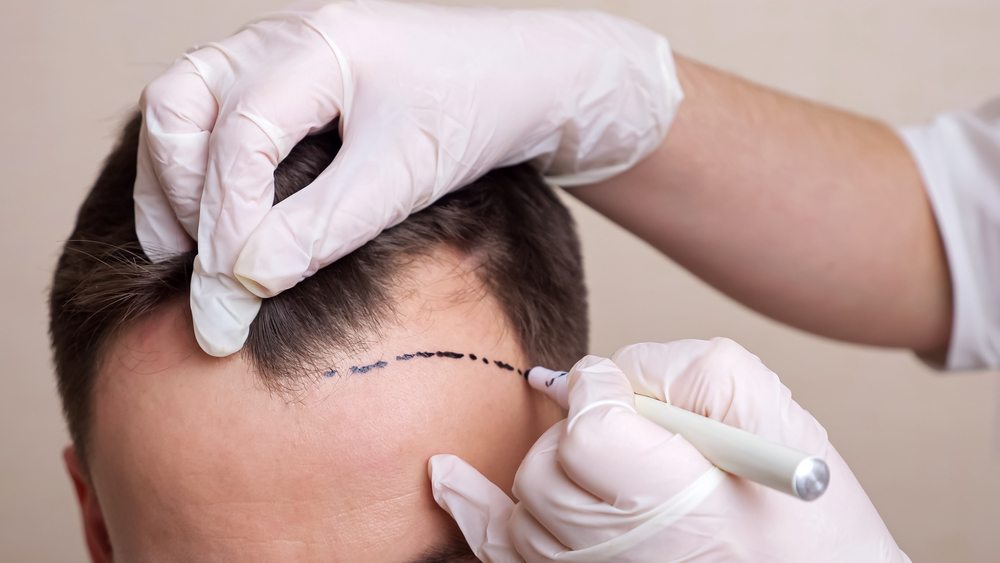 If you want to get the best hair transplant in San Diego, trust your needs with a specialist.
If you are looking for an effective way of getting rid of baldness and thinning hair then consider going in for a hair transplant surgery or procedure. For long-lasting results that can give back confidence, it is advisable to go in for high-quality treatment from experienced professionals only as they understand each case thoroughly before coming up with such treatments based on their experience and knowledge about various cases which have been successfully treated by them until now.
Dr. Ben Mousavi – San Diego's Expert Hair Restoration Physician
Introducing our Medical Director, Dr. Ben Mousavi. Dr. Mousavi is a physician who takes a person-centered approach to deliver optimal healthcare for patients, integrating traditional and modern medicine. He believes that there is no "one-size- fits-all" solution and that a patient's unique constellation of symptoms, genetics and environmental factors should be considered when treating a patient.
Dr. Mousavi embraces the philosophy of treating the whole system on a molecular level. Dr. Mousavi's focus on the artistic application of surgical techniques to hair transplantation has served as a catalyst for the development of his own unique and very effective design procedures. Your personalized treatment plan focusing on optimal internal health and hair are his primary focus. His concern for your comfort level parallels his high standards for the quality of his clinical expertise.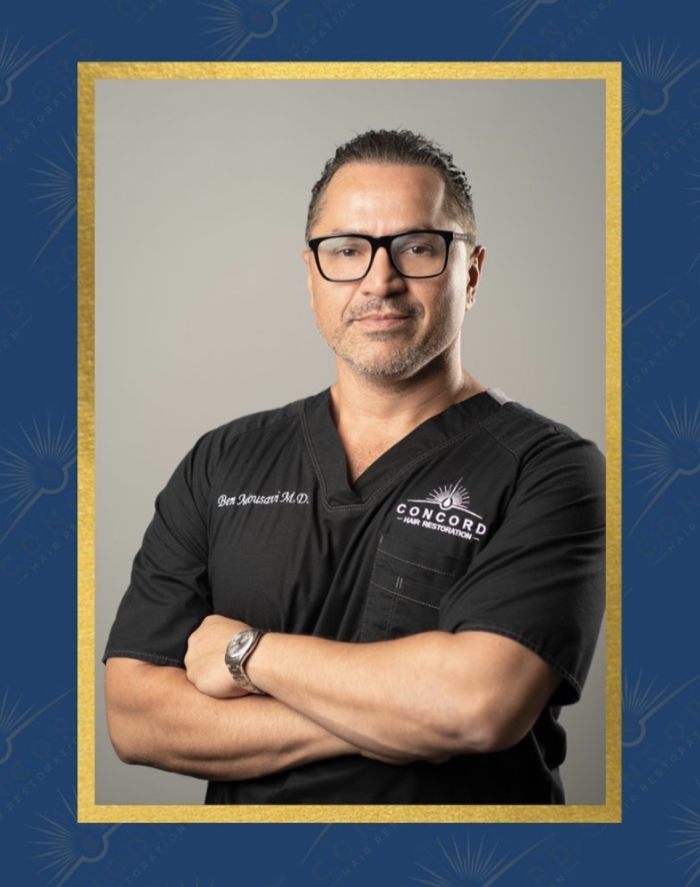 Another Happy San Diego Hair Restoration Client
40-year-old male with a 2200 FUE transplant.
Quick recovery and no visible scar!
#1 Best Hair Transplant San Diego
If you're looking for the best hair transplant San Diego has to offer, take a look at our amazing before and afters in this video. We take our time for delivering quality and utmost care with each hair restoration we deliver. Not only do we give you back a youthful head of hair and restored hairlines, but we also give you back your confidence! 
Contact Us Today to Schedule Your Consultation