FUE Eyebrow Hair Transplant
Providing eyebrow transplants
in San Diego and the Los Angeles area.
Eyebrows can be missing or thinning for a number of different reasons, such as over-plucking, alopecia, scars caused by facial injury or burns, or even from natural aging.
We offer a revolutionary eyebrow transplant, using the FUE hair transplant technique.
We can help to build on a thinning or damaged eyebrow, or even create a natural-looking, realistic eyebrow for those with no hair at all.
An eyebrow transplant is a procedure, similar to a hair transplant that works to reconstruct your eyebrows. The process works by taking donor hair from the scalp and transplanting it to the eyebrows to help achieve a fuller brow.
Donor hair is extracted from the back of the scalp, using the FUE technique, and then prepared under a microscope to extract the single follicular units.
After this, the donor hair is inserted into thinning areas in the eyebrows, or around the whole brow area to create natural-looking eyebrows.
Eyebrow hair transplant is a very delicate procedure, requiring perfect placement of the hairs into tiny incisions that are angled at just the right direction and positioned to mimic natural growth. No scalpels are needed and no stitches are required. The procedure is 100% micro-surgical. Patients will regain their natural growing eyebrows with no side effects.
Eyebrow transplants are a permanent solution for eyebrow implants, using the FUE technique, these procedures last a lifetime. There will be noticeable growth between four and six months after the surgery. You will start to see the final cosmetic results in around 10 months.
As the donor hair that is transplanted into the eyebrow is from the scalp, it will grow to the full length of your head hair. Therefore, the transplanted eyebrow hair must be periodically trimmed (typically once a month). This is completely standard for eyebrow implants and after some time the transplanted hair can adjust and might no longer need trimming.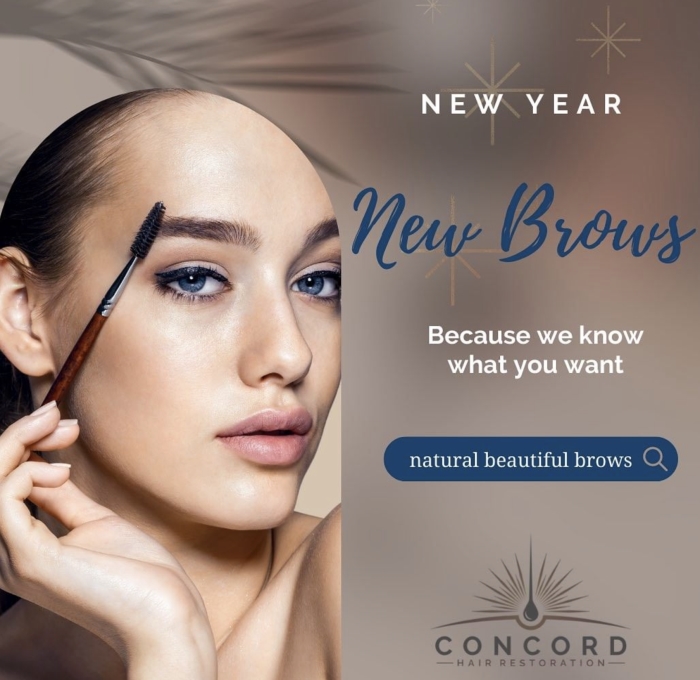 Book your consultation today and get the brows you've always wanted.

Beautiful eyebrows will frame the eyes and highlight your best features.

Schedule your consultation today and get one step closer to achieving natural, beautiful brows.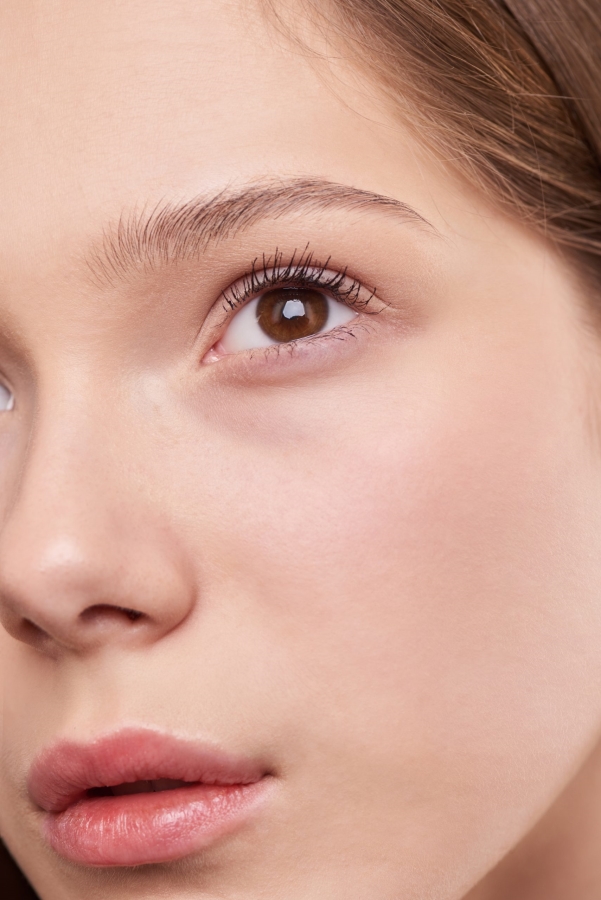 "I was so happy with the results of my eyebrow transplant at Concord Hair Restoration. My eyebrows look so natural and full, and I've gotten so many compliments on them." – Sarah J.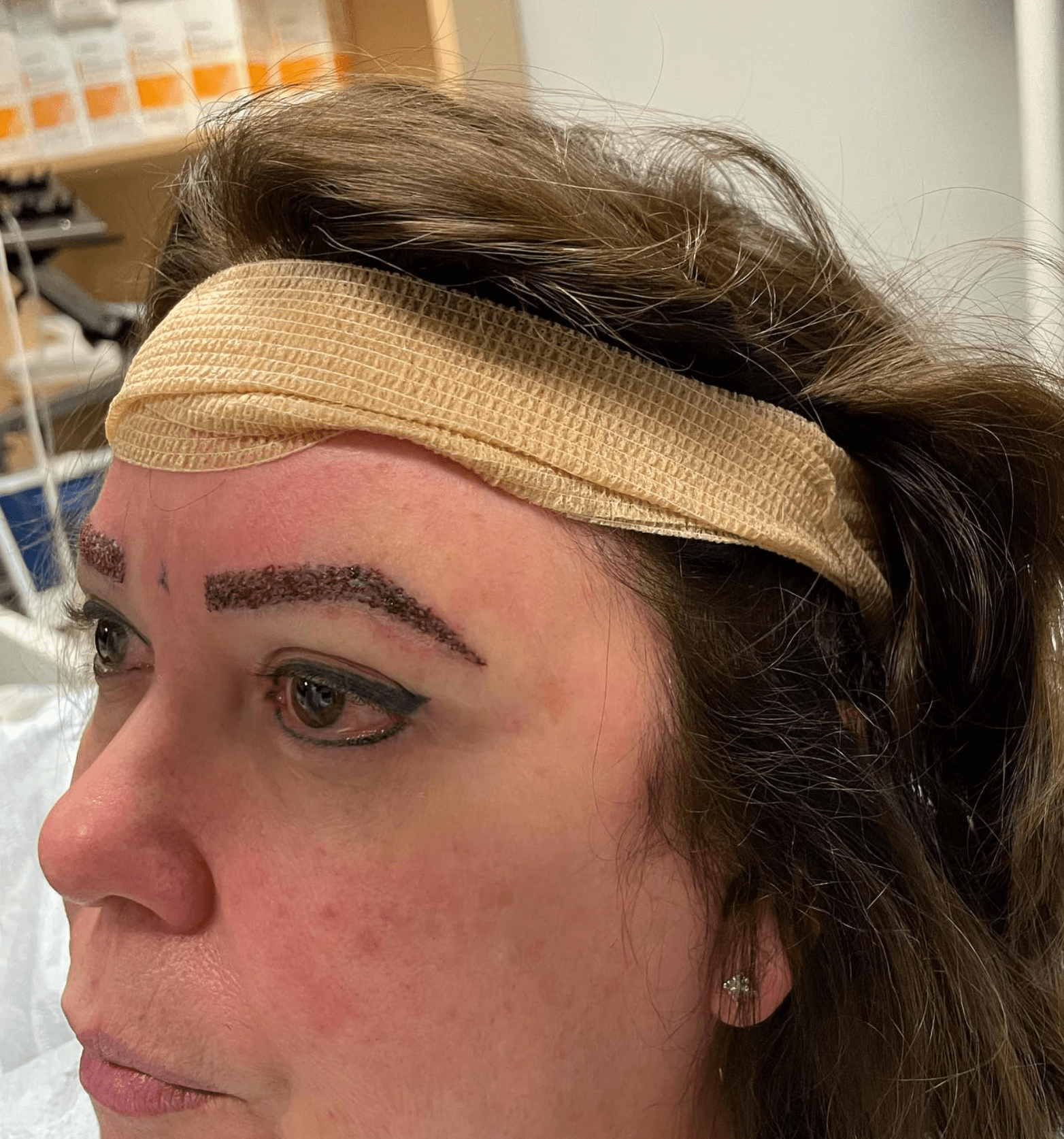 Permanent Results in as Little as 10 Weeks 
Concord Hair Restoration is the leading provider of eyebrow transplants in San Diego and Los Angeles. We offer a variety of procedures to help you achieve the look you want, and our experienced surgeons will work with you to design the perfect eyebrow shape for your face.
Our eyebrow transplant procedures are permanent, and you'll be able to enjoy your new, fuller brows for years to come. We also offer a financing to make our services affordable for everyone.
Contact Concord Hair Restoration today to schedule a consultation and learn more about our eyebrow transplant procedures. We look forward to helping you achieve the look you've always wanted.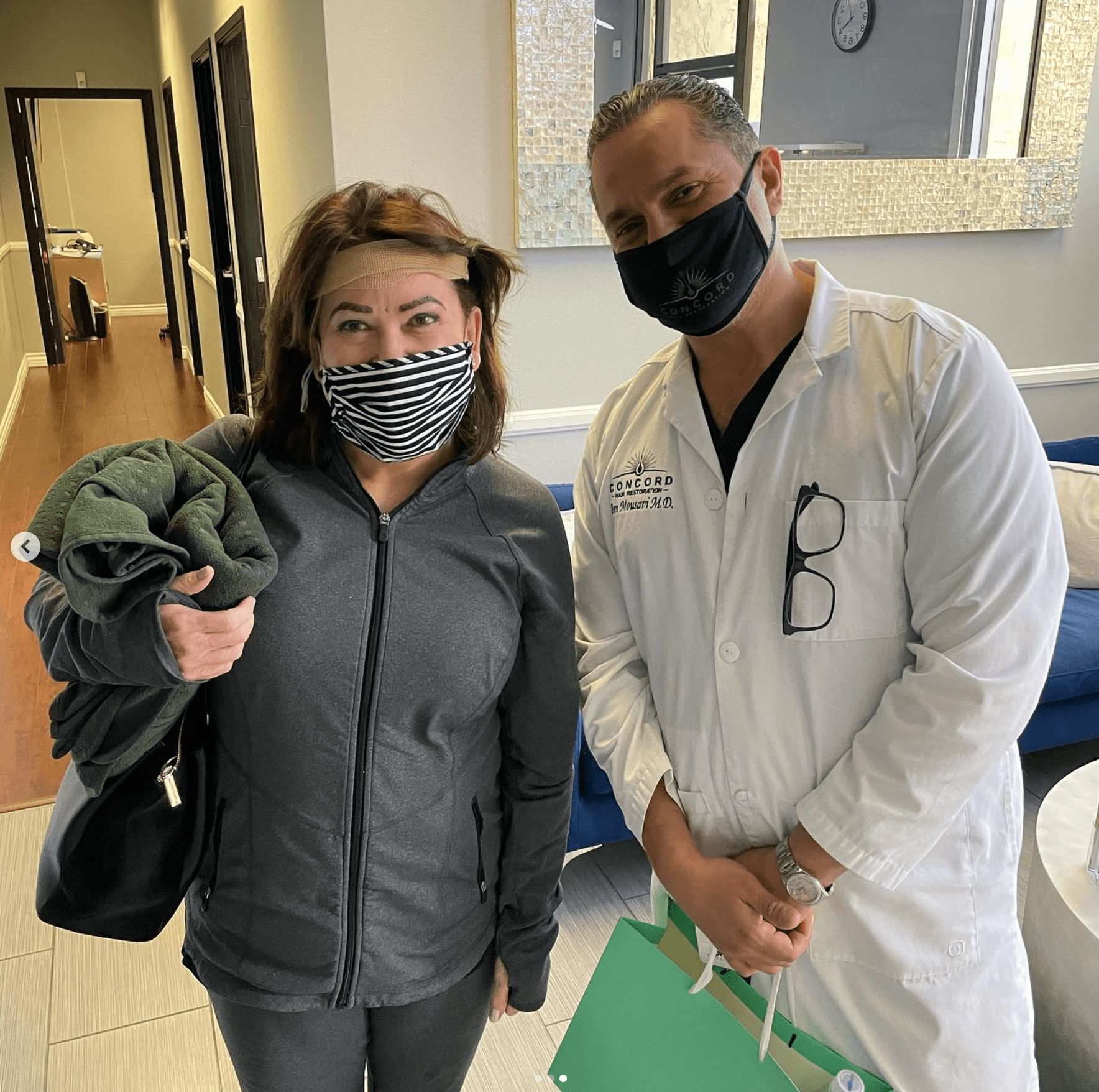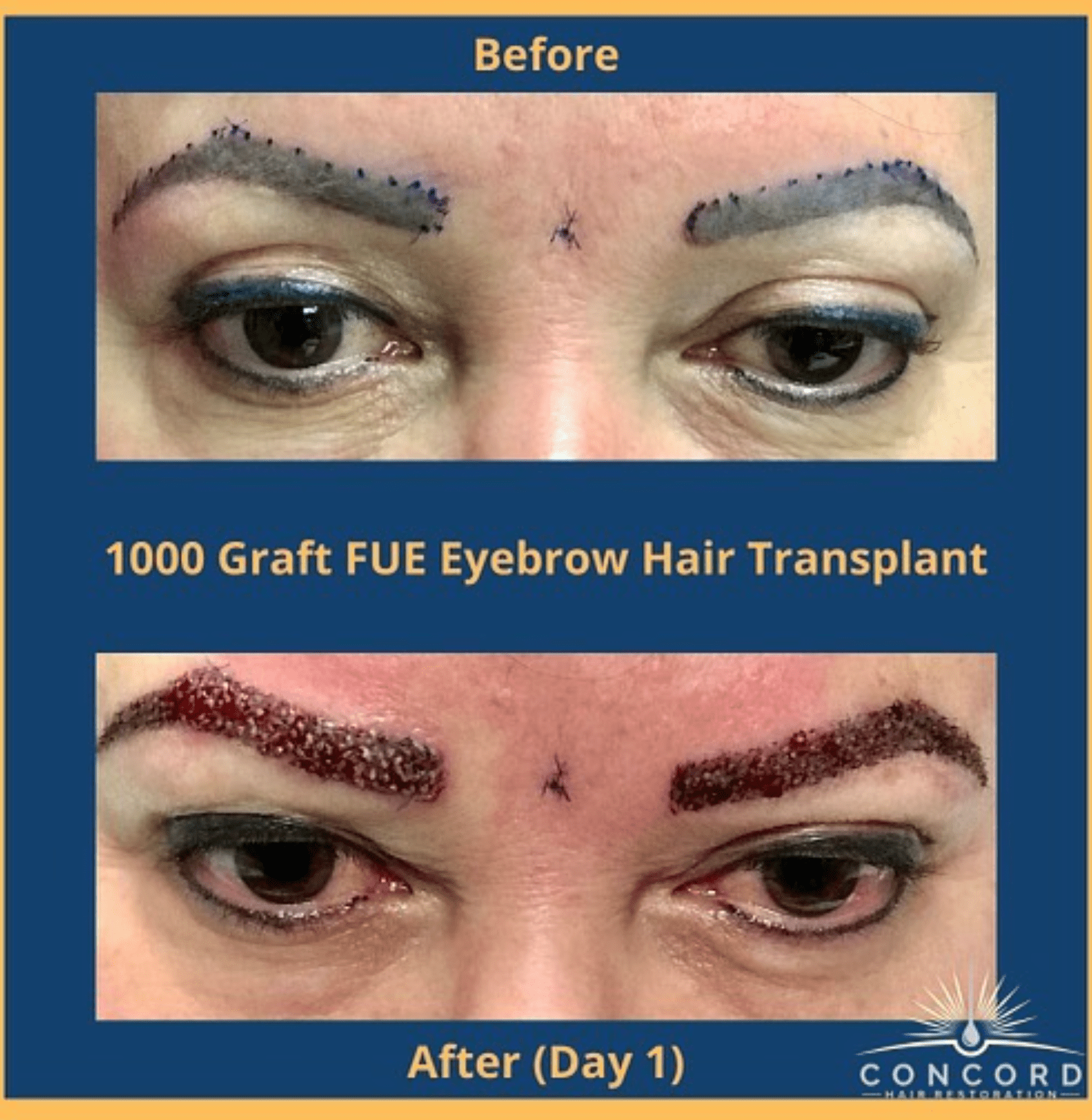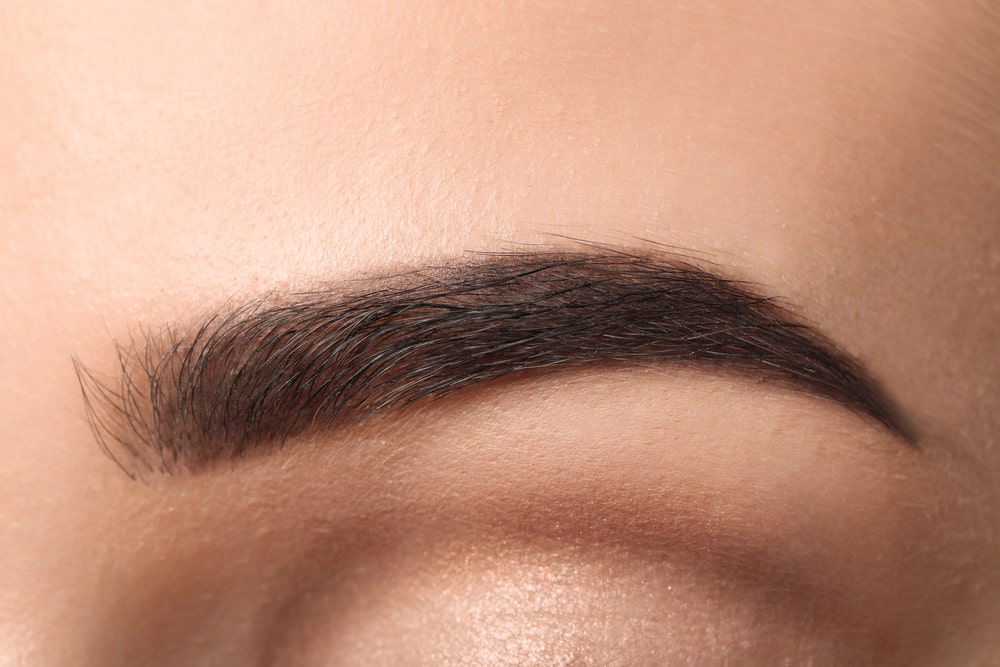 How long will the eyebrow transplant procedure take?
The duration of an eyebrow restoration procedure depends on how many follicles we need to individually implant, the easiness and ease in extraction as well as size coverage area needed. Thin eyebrows to thick eyebrows or bare spots that need to be filled in areas of the eyebrows. Keeping in mind the aesthetics of a natural-looking youthful eyebrow.
Because these hairs are extracted one by one it can take hours or so for this method depending on your needs!
Your comfort is our priority
You can watch movies, chat with friends online or play games during your FUE procedure.
You'll barely even notice how long it takes because we have made sure everything is perfect here at Concord Hair Florida – from our excellent staff who are always available if you need something anytime, fully stocked snacks available, and of course there are regular bathroom breaks.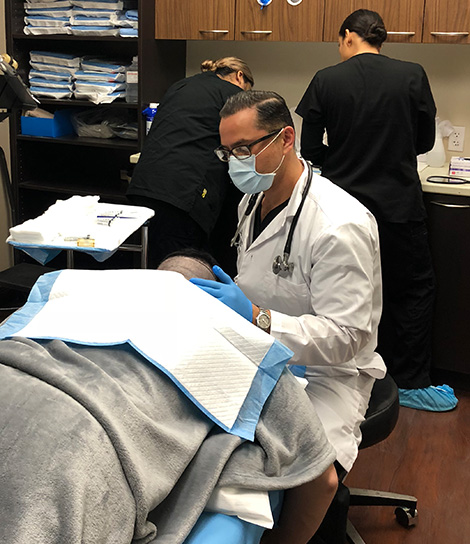 Contact Us Today to Schedule Your Consultation