How many hair grafts do you need for a hairline?
How many hairline grafts do I need? The number will depend on the size and depth area of your head. This could be anywhere from 10cm2 – 30 cm2, which would require 500-1500 grafts. To find the right number of grafts for you, request a hair transplant consultation with Dr. Ben Mousavi today.
When performing a hair transplant procedure, one of Dr. Ben Mousavi's main concerns is how natural the patient's new hairstyle looks. He takes great care in choosing grafts for their face and makes sure they are perfect with imperfections, and age-appropriate because he has a "one-surgery per day" policy which allows him time to create flawless results on each individual person as opposed to having many patients who need multiple procedures done at once.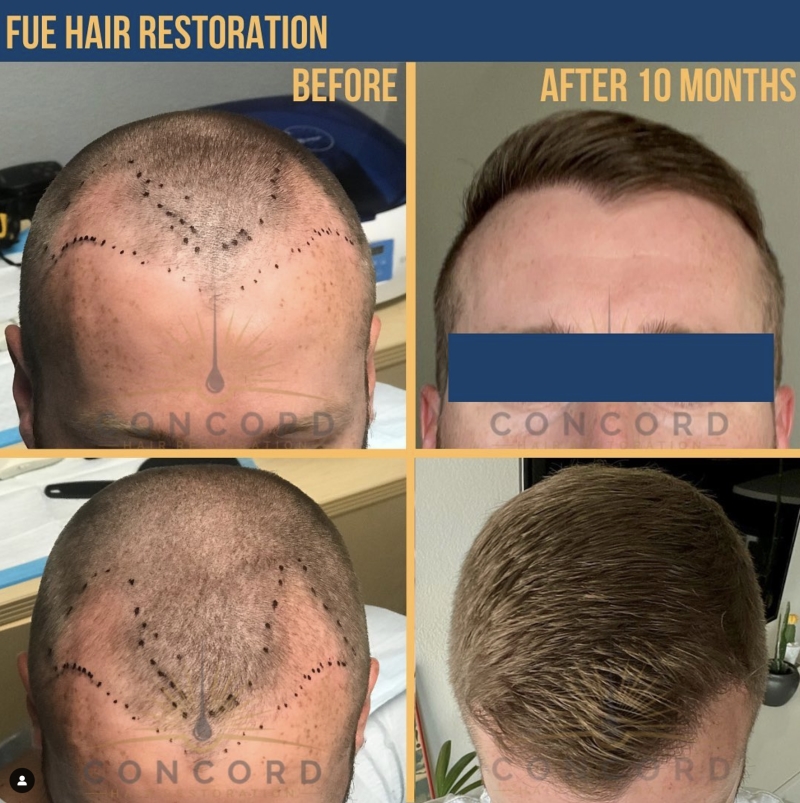 Perfect with Imperfections
The old technology of installing hair transplants looked unnatural because they were too straight and symmetrical. It also had multi-hair grafts in its hairline, which gave it an appearance of a "pluggy" look. Have you heard the term "hair plugs" before? This is where it originates from, the old hair transplant technology.

What does he mean by "perfect in its imperfections? What this means is that one side isn't exactly alike without being lopsided like many other plugs you'll see out there today with uneven lengths on either side.
To repair these old-fashioned hair transplants, Dr. Mousavi surrounds the pluggy graft with single hairs that are placed in a more natural direction and visually pleasing design to match your scalp's growth pattern!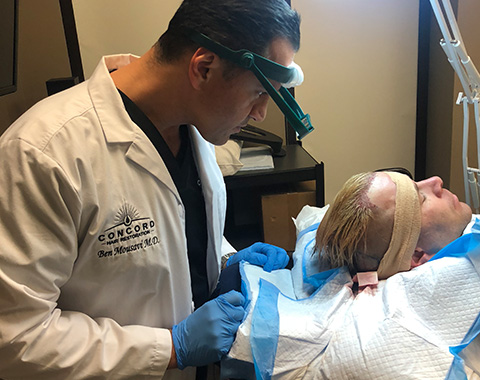 Dr. Ben Mousavi Repair's other Hair Clinic's Hair Transplant Procedures
When patients are unhappy with the appearance of their old hair transplant Dr. Ben Mousavi will give them a free consultation to see if they're suitable candidates for repair and modification procedures such as FUE in order to make it more natural-looking!
When we repair another hair clinic's work, our patients are always very happy with their results and they have expressed how much more confident it makes them feel. We are constantly correcting hair restorations done by other hair clinics. It's critical to research your hair clinic's portfolio of successful before and after photos of hair transplants. By avoiding hair clinics that lack the experience or credentials, you can save yourself time, money, and your hair follicles!
We also touch up and maintain old hair transplants
A hair transplant is an excellent solution for patients with alopecia, but it's not a cure-all. If you only have one part of your head filled because that was all needed in order to solve the issue at hand then be aware there could still potentially more loss down the line and another transplant may become necessary after this first procedure!
Ready for your own hair transplant consultation?
What are you waiting for? Dr. Ben Mousavi will give your hair a new lease on life! Don't let thinning hair keep you up at night – contact him now to set up an appointment before it gets worse and/or costs more than just finding someone else who can fix things right away with minimal scarring involved (and no pain). We offer hair transplants in Los Angeles as well as hair restorations in San Diego.
(619) 905-4247 – San Diego
(818) 800-2002 – Los Angeles