Concord Hair Restoration has been a popular choice for those looking to get quality, discreet hair restoration. The clinic is known as the "hair transplant clinic of stars" and specializes in restoring confidence in their patients' looks by providing transforming results that are both irreversible and long-lasting!
Concord Hair Restoration is proud to be the go-to for many Hollywood celebrities, including A-list stars!
We offer our clients an outstanding experience in hair restoration, with unparalleled customer service that will make sure you feel like a VIP throughout your procedure and after it's complete!
You don't have to be a famous celebrity in Los Angeles to experience our VIP hair transplants.
We offer an affordable hair loss solution with our Los Angeles clinic. We know that just because we have a clinic in LA doesn't mean costs will be sky-high, so rest assured knowing you're getting top-quality service for your hard-earned money!
Since our office is conveniently located in the heart of Los Angeles, we have been able to provide outstanding hair transplantation services for many celebrities. In addition not only do they come here because it's a top-rated clinic with great results but also on how personal their experience was from start to finish–as if you were royalty!

Concord Hair Restoration will go above and beyond your expectations as well which ensures that when leaving this place everyone feels like a celebrity.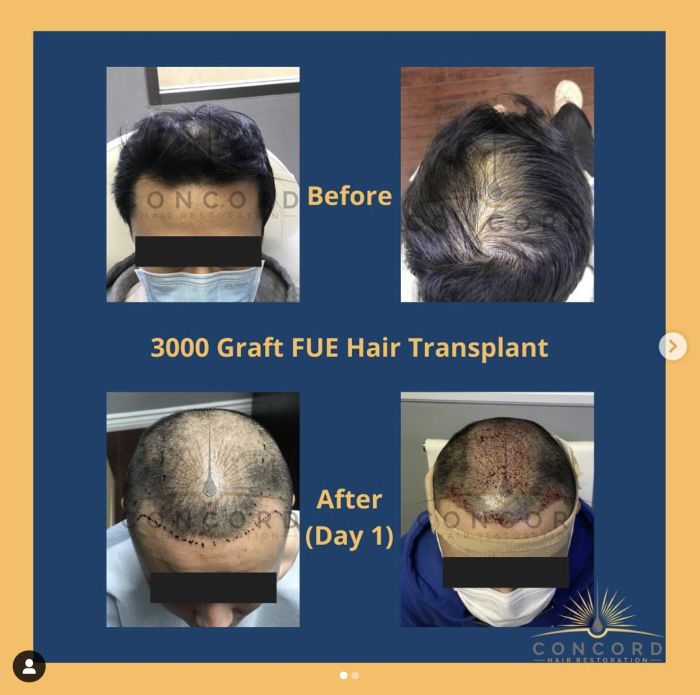 We give celebrities privacy in their hair transplant procedures
You're probably wondering where our before and after photos of celebrities' hair transplants are located. Because we perform work on household-name celebrities in Hollywood, we really do treat them with the respect they deserve and that comes with giving them their privacy.
Why celebrities LOVE working with us
We know that celebrities value their privacy more than anything when it comes to cosmetic procedures, so we respect this.
Celebrities are always in the news, but they want to be remembered for their work and not what's on screen.
We sign an NDA before we begin any procedure so that you can have peace of mind knowing your identity will remain secret
High quality natural looking hair transplants custom-tailored to your needs
For bloodwork, we can send a discreet mobile phlebotomist to your desired location
Your comfort is of utmost importance
Our advanced Neograft technology for FUE hair transplants
Our hair loss solutions custom designed for your needs
Virtual and in-office consultations
Concierge and hotel accommodations
Work done by our own renowned celebrity hair doctor in Los Angeles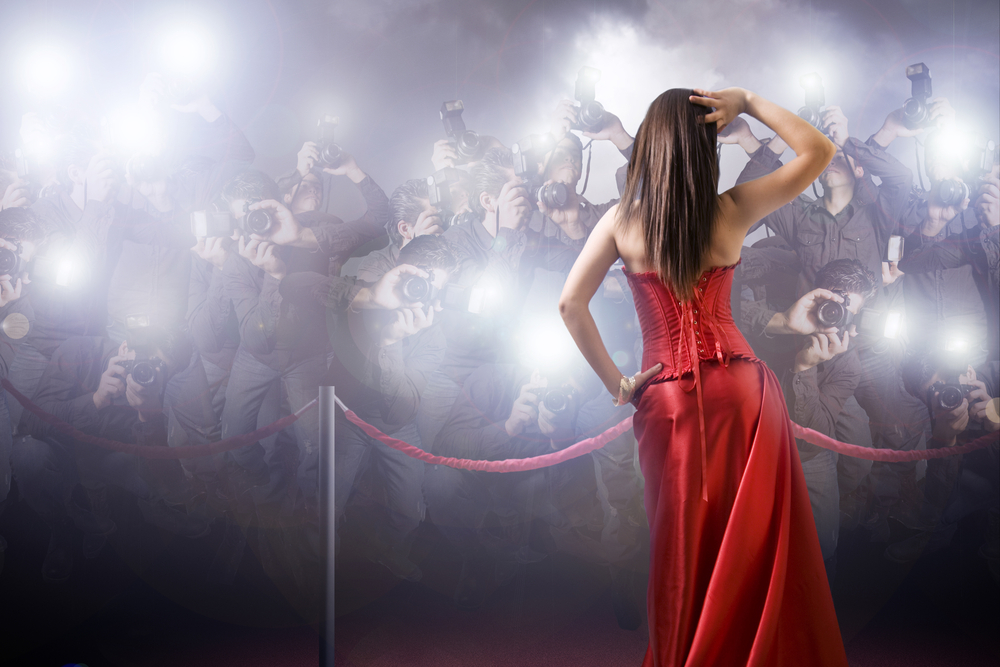 You don't have to be a celebrity to get the best hair transplant services in Los Angeles.
Concord Hair Restoration offers the latest and most advanced hair transplant procedures for people of all ages, backgrounds, and hair types. Our team of experts will work with you to develop a treatment plan that meets your specific needs and goals.
You deserve to feel confident and look your best. A hair transplant from Concord Hair Restoration can help you achieve the look you've always wanted – without pain or scars.
Schedule a free consultation today by calling our office!
Los Angeles Office
16661 Ventura Blvd.
Suite #824
Encino, CA 91436
(818) 800-2002