Dermatology and Hair Restoration Specialists offer a variety of solutions for those suffering from hair loss. From medication to hair supplements, or hair transplant surgeries we have helped countless patients restore their health by returning its beauty with new growth!
When it comes to hair loss, we usually see 5 different categories of hair loss patients:
1. No hair loss
There are many people who have a full head of hair. These individuals don't suffer from any form or rarity in regards to their locks, which means they can largely ignore it when caring for themselves because there will never be anything wrong with what you see!
The v-shaped mane is a genetically programmed trait for many men. This means that no matter what, they will always have some level of hair growth and coverage on their heads even as it gets older with time! But not all hope may be lost if you're worried about your own thinning or balding; there are treatments available like hair supplements and specific treatments tailored to you we recommend during your free hair consultation.
2. Early start to hair loss
Stabilizing your hair with the right treatments is key to avoiding surgery. For those who have been diagnosed at an early stage of hair loss, there are now topical solutions and supplements that can help you keep up appearances while waiting for new growth or starting a treatment plan! As mentioned above, we offer free hair consultations.
3. Patients with noticeable hair loss
Genetically-predisposed patients with significant hair loss (not from the sides or back of the head) are usually Neograft FUE hair transplant candidates and should have a free consultation to confirm if they're eligible for the procedure as well learn more about each type of transplanted hair.
4. Patients with generalized hair thinning
The patient has lost all their hair on the scalp, sides, and back, with thinning throughout most of it. They are not candidates for a transplant because they need healthy donor hairs that can grow in order to have an effective result- without these requirements.
5. Miscellaneous Hair Loss:
This is a very diverse group of people with various causes and treatments for their respective conditions. Some examples include bad product use, such as exposing one's hair to too much heat or smoking; poor diet choices that lead to an unhealthy scalp–including things like not eating enough protein, and excessively tight hairstyles such as ponytails, tight braids, and hair extensions. Medical treatments, stress, and autoimmune issues can all cause hair loss. As mentioned, these miscellaneous hair loss factors require a free hair consultation to determine if you're an ideal candidate for hair restoration.
Although this article is focused on general scalp hair loss and hair restoration to one's scalp, we also want to mention hair loss in other areas is also included in a free hair consultation. For example, we also provide consultations for facial hair transplants, such as beard transplants, and our famous natural-looking – eyebrow transplants.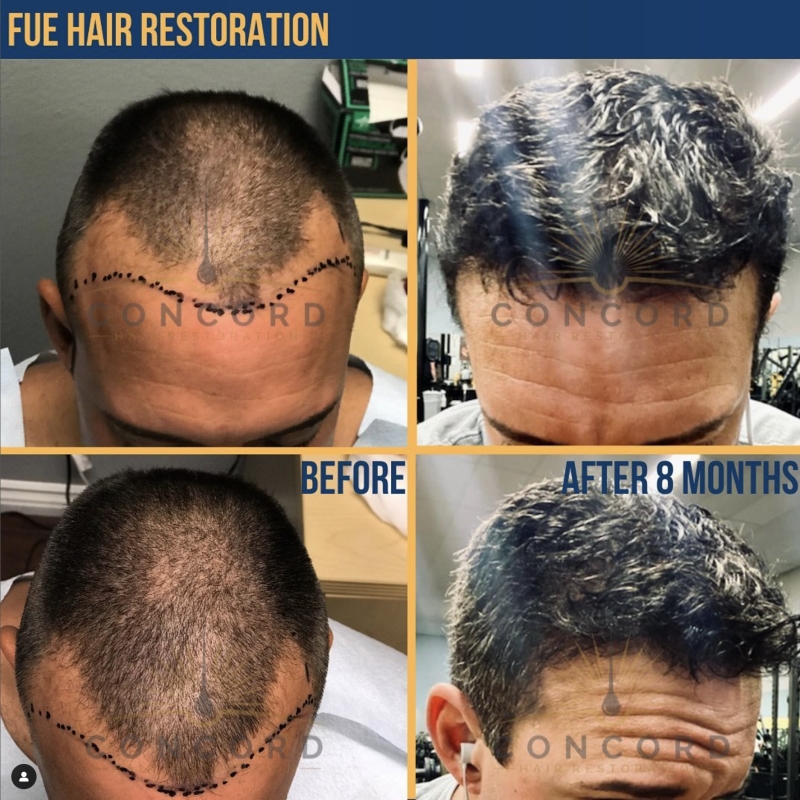 Think you're an ideal candidate? Book your complimentary hair consultation!
Hair transplant surgery is an incredibly personal procedure that should only be done by highly skilled professionals. If you're looking for the best hair restoration specialist in So Cal, then we can help make sure it happens! Visit Concord Hair Restoration.
Visit us in either of our two locations near you:
San Diego Office
7801 Mission Center Ct.
Suite #105
San Diego, CA 92108
(619) 905-HAIR (4247)
Los Angeles Office
16661 Ventura Blvd.
Suite #824
Encino, CA 91436
(818) 377-5000