Researching hair loss specialists? Here are 3 Common Mistakes to Avoid When Choosing a Hair Loss Specialist.
Tips from Concord Hair Restoration – your preferred hair loss clinic in Southern California.
It is important to find the right specialist who can carry out your desired hair restoration. You may want or need corrective procedures like a NeoGraft FUE hair transplant (Follicular Unit Extraction) or a specific area treated such as a natural-looking eyebrow transplant, but before choosing a specialist it's best that you do some research on them so as not to make any mistakes when selecting one!
What to look for in a hair transplant specialist? Here are three common mistakes that you may need not take into account when searching.
#1 Double Check Your Hair Specialist's Credentials
When you are going through a stressful time in life, it is hard to make sound decisions. Your thinning hair may be one of the most difficult things for an individual who has been diagnosed with male pattern baldness and hopes that they will grow their locks back by restoring it with surgery – but what if this doesn't work out?
Not every surgeon specializes only in hair transplants, nor does every surgeon have years of experience and beautiful results. Therefore conducting due diligence when looking into possible candidates can help prevent unsatisfactory outcomes like poor scarring or uneven results which could lead us down yet another rabbit hole trying to fix something gone wrong. Make sure they have an "about us" page on their website and be sure to do research by looking up the Dr.'s name on google.
Remember – your hair transplant surgeon will be spending on average 8-10 hours on your surgery – do you want to be in the hands of an expert or novice for all those hours?
#2 Not Verifying / Checking Before and After Photos
If you're considering a procedure such as FUE (Follicular Unit Extraction), it's important to see photos of previous patients before and after their surgeries. The surgeon may provide this information but make sure that the portfolio pictures were actually taken by them – not someone else! You can also request hair clinic references from those who have had corrective procedures done at your local practice or anywhere else where they offer services. Do they have watermarked before and after hair transplant photos? Hopefully, they have a gallery or portfolio page on their website. Do they have real hair transplant testimonials you can look up on google or yelp? Are you seeing the same photos on other hair transplant websites? If you're seeing stolen photos from other websites, that is a HUGE red flag!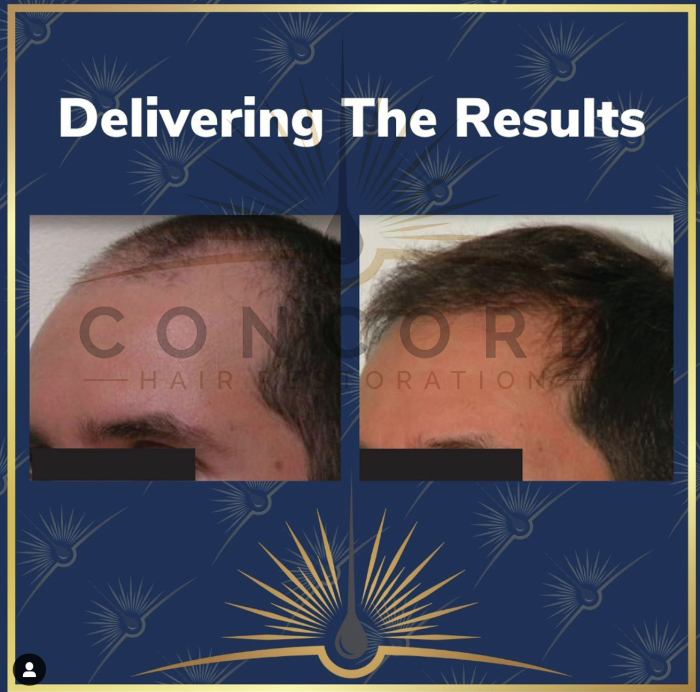 #3 Only Looking for the Cheapest Price in Town
The costs of a hair transplant surgery may vary depending on where you go. As with all things in life, there are some providers who will offer cheaper services but these deals might not be worth it if the quality is what matters most to your appearance and self-esteem. The final price tag could end up costing more than any other procedure out there because they're operating without proper training or expertise which could lead them to make mistakes during operation resulting in scarring that lasts long after the actual event took place.
Your hair is a part of you, and losing it can be devastating. FUE procedures are the best way to get back what was lost–your full head! You may need some help finding a reputable hair transplant specialist near you, so take time choosing them wisely; this decision will affect everything from cost all the way down to how quickly healing happens in your case. Because many hair transplant clinics work with their clients on making the surgery affordable, many clinics are offering hair transplant financing.
And that concludes our 3 Common Mistakes to Avoid When Choosing a Hair Loss Specialist.
If you have any questions, feel free to give us a call or leave a comment below!
Looking For a Hair Transplant Specialist in Southern California?
If you live in the San Diego or Los Angeles area and are looking for a hair restoration clinic, then Concord Hair Restoration is an excellent choice. We offer free consultations to ensure that our clients receive only quality service from start till the finish of their procedure!
Now is the time to find out how Concord Hair Restoration can help you!
Contact us, call now:
San Diego Office
7801 Mission Center Ct.
Suite #105
San Diego, CA 92108
(619) 905-HAIR (4247)
Los Angeles Office
16661 Ventura Blvd.
Suite #824
Encino, CA 91436
(818) 377-5000